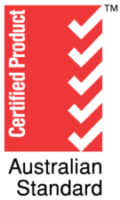 Australian Standards (AS) used during the residential design, manufacture, installation and accreditation of the Murano Frameless Glass Wall System
AS2047 – AS1288 – AS1170.2
What is AS2047?
AS2047 refers to the mandatory minimum specification by the Building Code Australia (BCA) for windows and doors used in Australia.
It includes compliance to the Glass Standard AS 1288 – glass in buildings – see below. The Murano L-35 system has been tested by a NATA approved testing facility for the achievement of AS2047. Murano's accreditation for this system was achieved in February 2013 during their first application for testing. In order to maintain this certification Murano invest in continuous product research and development.
Who is NATA?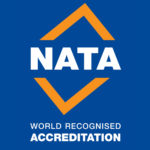 The National Association of Testing Authorities, Australia (NATA) is Australia's national accreditation body for the accreditation of laboratories, inspection bodies, calibration services, producers of certified reference materials and proficiency testing scheme providers throughout Australia.
The following tests were undertaken to verify the Murano L-35 Frameless Glass Wall products performance, water resistance and air infiltration.
AS 4420.2  Deflection Test – positive and negative wind pressures are applied to the face of the Murano L-35 frameless glass wall system to test the maximum deflection under wind load.
AS 4420.4  Air Infiltration Test – the air leakage of the Murano L-35 frameless glass walls system is tested to ensure energy and acoustic efficiency.
AS 4420.5  Water Penetration Resistance Test – this test is designed to ensure there is no water egress through the Murano L-35 frameless glass wall system into the residential building.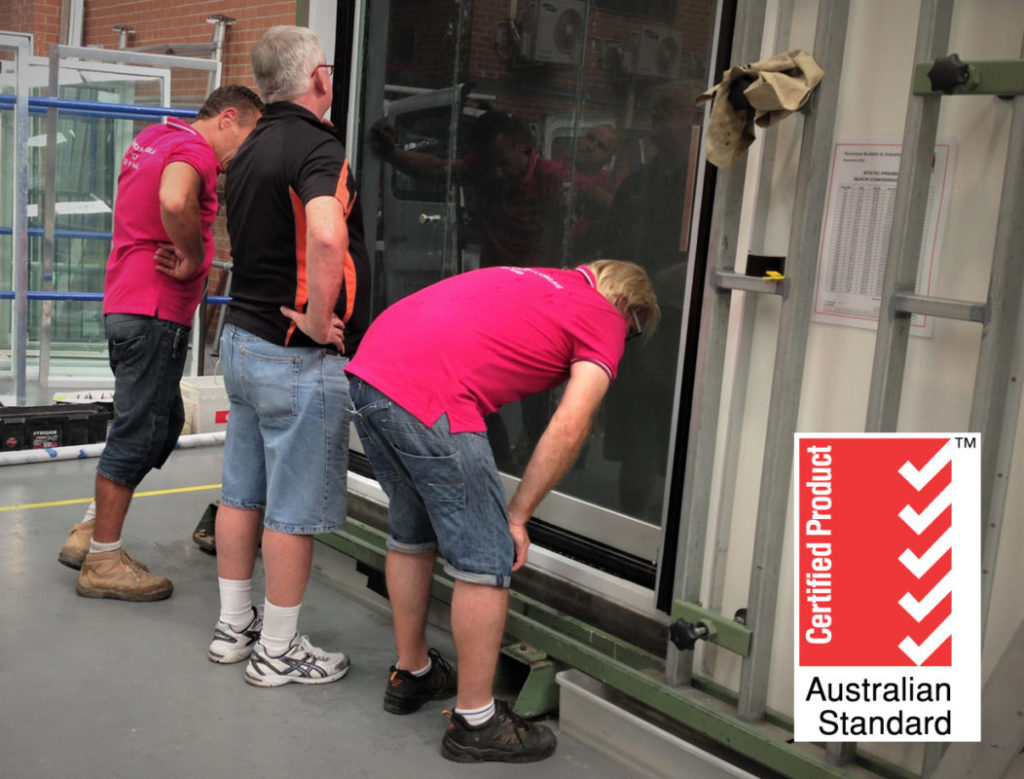 What is AS1288:2006?
This refers to Glass in Buildings – Selection & Installation which specifies procedures for the design, selection and installation of glass in residential and commercial buildings. This includes guidance for installation practice, based on proven techniques.
What is AS1170.2:2011?
This refers to Structural design actions – Wind Loads which provides design values of wind actions for use in structural design. It is intended to be used in conjunction with AS1170.2 which gives the procedure for structural design.
Wind speeds and direction factors are provided for a range of probabilities of exceedance. Other factors cover the environment around the structure, the geometry of the structure and the dynamic interaction of the structure with the wind.
Important Considerations
The PURCHASER is responsible for nominating the Design Wind Pressures for the window assemblies when ordering frame glass walls. This means nominating the ULS and SLS pressures as per AS2047 and AS1170.2. This information is normally gathered from your engineer or architect. Please ensure that this is one the correct Australian Standard.
Murano does not mark the product with the certification, but if required will issue a Certificate of Compliance to verify the product.
The PURCHASER is responsible to ensure that your frameless glass wall manufacturer is compliant to AS2047 for wind and water penetration and that the proposed company is licensed to do this type of glazing works through the Department of Fair Trading where you can check their company and supervisors licensing.
Note:
Murano Walls is a fully licensed Australian Company under the Department of Fair Trading No: 248091C and the Nominated Supervisor is Yari Joensuu No: 64989S with the nominated compliant Certificate III in Glass & Glazing